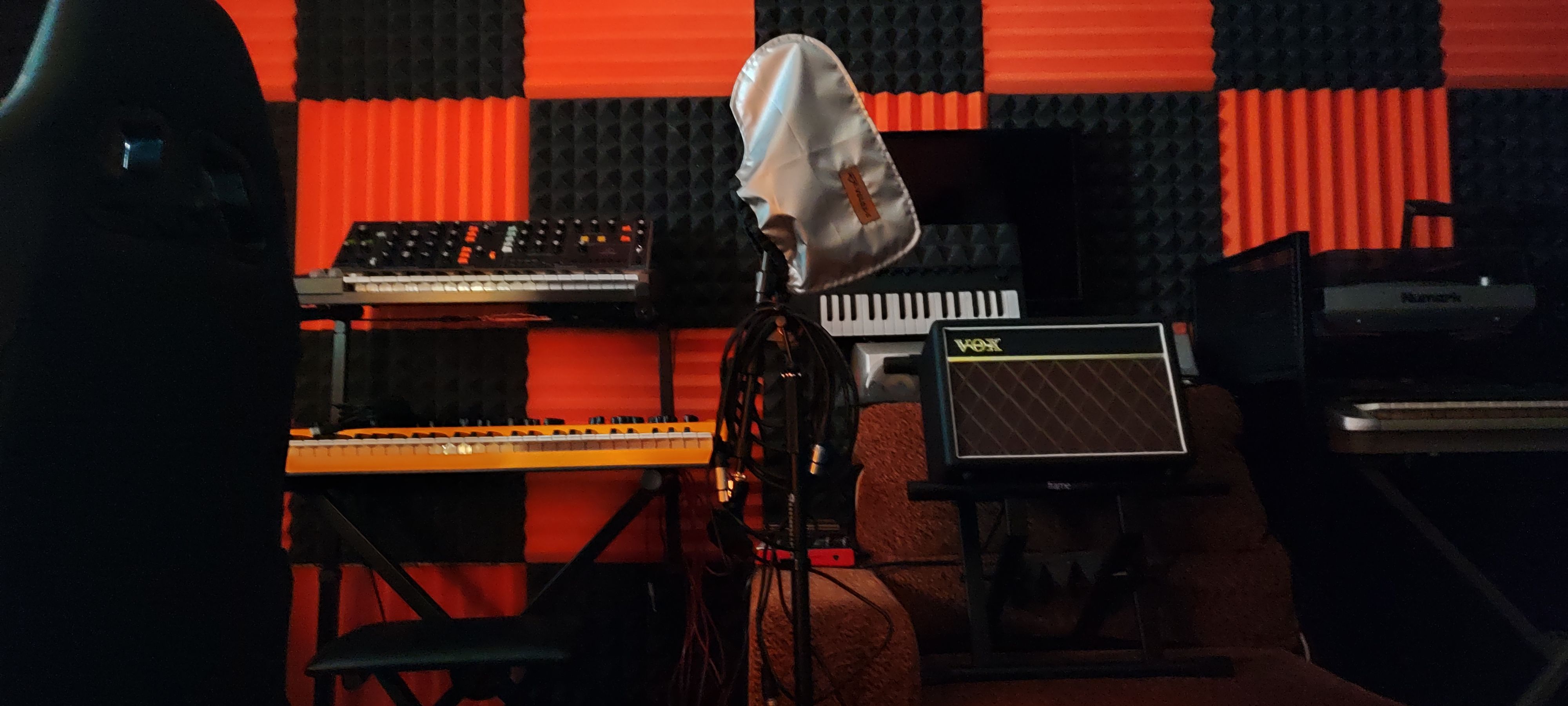 #TTT #NS #DBL #90MBP #NOSAMPLES #THE #TRUTH #TRIUMPHS
After a long time of playing around and trying and manipulating samples from various companies for example (splice,loopmasters,loopcloud,tracklib etc ) I decided like several other unnamed producers.
To go my own way.This means for me 
#NS #DBL #DontBeLazy #NoSamples #TTT You may have seen these types of banners from me or seen me mention #NoSamples #NS #TTT #DBL #90MBP often , but still not quite sure what it means. I hope you will have a clearer understanding after reading this article. 
The #TTT #NS simply means that when I create music, I create it all from the ground up, and I'll explain what I mean right now. 
#TTT The Truth Triumphs 
Now I don't sample from any existing records, recordings that have been released for commercial sale. 
Instead I now make music organically based on my life and my emotions, 
all created by me personally in my environment with my instruments and equipment. I'm still learning how to be a better producer and overall a better person 
The #NS #NoSamples #TTT was never meant to be a diss or a fad for producers who actually sample from records. 
Sampling is very creative and requires skill and is an art in itself. I use sampling daily and have absolutely no problems with it. It was simply my personal way of improving my musical/creative skills and avoiding sampling problems for myself and my customers. It's a very personal lengthy and seemingly internal way of creating that encourages you to draw inspiration from yourself. 
If you still don't know what I mean. 
It's all about using all the equipment and using it to your best advantage. 
I'm still learning to play the keyboard and I'll never be a player who plays a million-dollar piano at a show. but you don't need that. 
Music theory is really necessary to a certain extent, though. 
Especially if, like me, you decide to go the marathon route on your own. 
I think you may have just had some confusion about what constitutes "samples". As for samples, I don't sample from existing commercial recordings, but of course I still use sound libraries (other than live instruments and my own voice) to create my work. I use korg ms20mini synthesizers,berhinger poly d,studio logic sledge 2,arturia v8collection,arturia drum brute and others. 
I use these tools to present my own vision and create my own melodies and patterns.I create my own "samples" and chop them up. 
I've been a musician for a while and have a unique musical ear so my stuff will increasingly sound very convincing to you.Or maybe not. Still, either way. 
No samples from existing commercial works are used. 
The benefits of #NoSamples are that neither I nor (you) my customers have to worry about sampling, and my customers get unique content with every release. By initiating this change,I will encourage producers from all over the world to look inward and pull out their natural melodies they already have and not rely on sampling every release. I also wanted to encourage producers to take instruments or even random objects around the house and just see what you can create. Part of it is also being open to experimenting with different hardware/software.With imagination you can create with literally anything. The point of #NoSamples is not to be limited to any particular production tool. It's a movement to equip you to freely express your creativity with whatever is put in front of you.#NOSAMPLES #NS #TTT #DBL #TTT
MaiconBeat-Production #90MBP RECORDS