ABOUT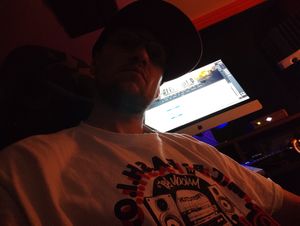 I'm a composer and producer, sound engineer, programmer, beatmaker, but mostly I would say a lover of rap, hip hop and culture in general. I was born in 1990 in the Czech Republic and have been involved in music for a few years now, sound engineering since about 2015.  
In 2022 I founded MaiconBeat Production s.r.o , I try to dedicate myself to music,and production as such.Currently I am doing sound,composing beats and doing my own production.Over the last few years I have gained valuable experience and am still expanding my knowledge and skills in the field of music. It will be my pleasure to offer my services to you as well.  
Music producer,DJ, Sound engineer,Mixing Service
"MaiconBeat Production s.r.o" 
Producer - Michal Dobrovolný - "MaiconBeat". 
Czech Republic | EU | 
||MaiconBeat-Production - Post production studio|| 
🌐Official Website:  https://www.maiconbeat-production.com 
🌐Official beat site: https://www.maiconbeat.com 
 Copyright © Maiconbeat-Production 2022 
Business ID: 17096138, Czech Republic 
+420 797 671 486 
www.maiconbeat-production.com 
®All Rights Reserved